Young lady who struggled to compose herself creates a scene in the Odoro area of Ilesha, after alighting from a bike.
A video making rounds on social media captured the moment onlookers focused attention on a young girl who struggled to alter a word from her mouth.
The lady reportedly alighted a bike and suddenly began to act strangely enough to pull a crowd on herself.
READ ALSO: Why I pray to be more patient – Davido's baby mama, Sophia speaks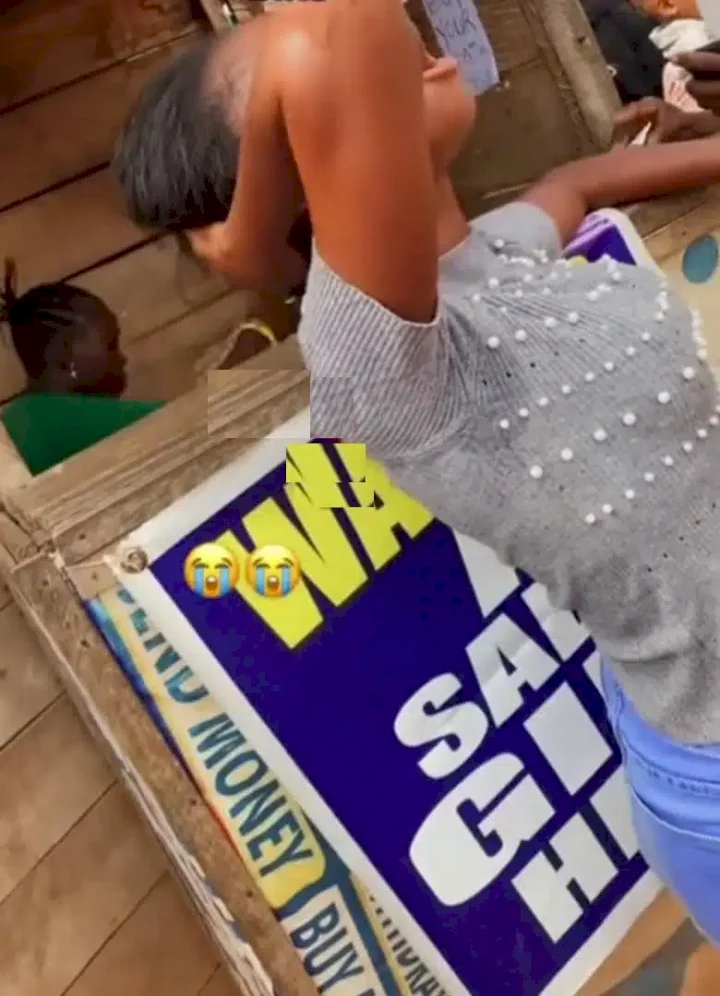 The onlookers who expressed concern made efforts to reach her family through contacts on her smartphone.
Efforts to get her to mention her name or where she was headed proved abortive as she struggled to make a sound.
READ ALSO: Man heartbroken as wife gives condition of dumping him for N10M
Watch video below …